Roger Waters: Us+Them tour poster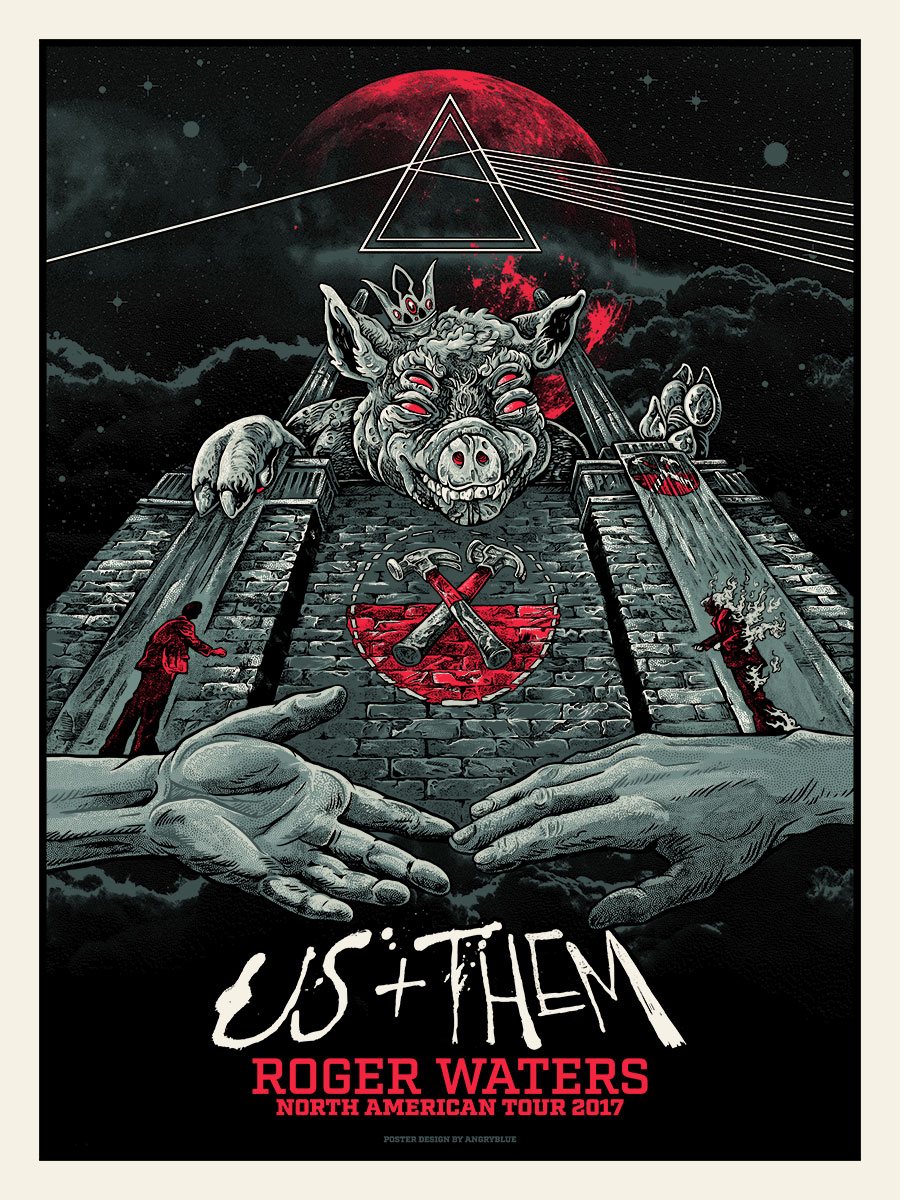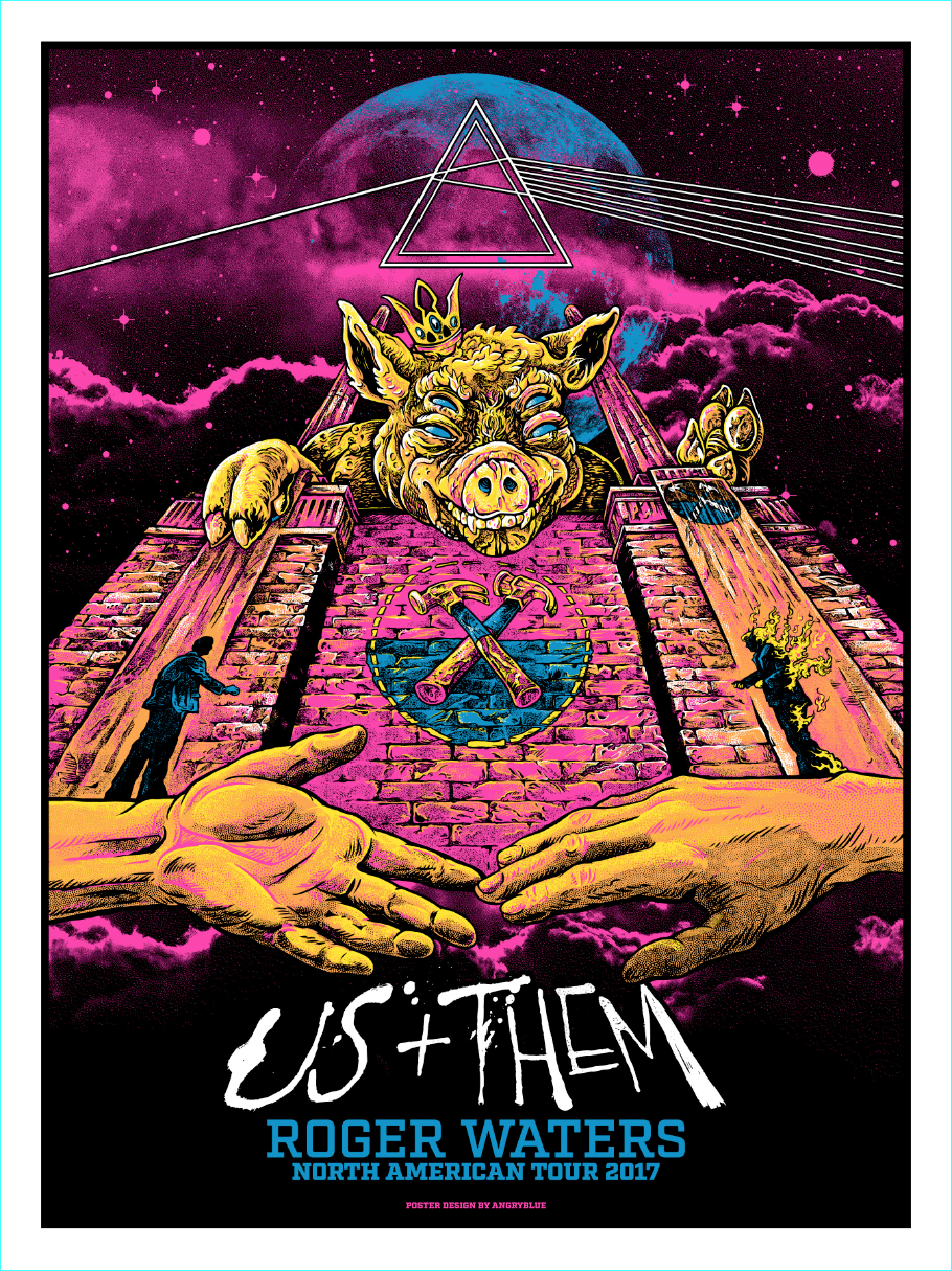 It was incredibly flattering to be asked to do the tour poster for the 2017 Roger Waters tour. It's a beautiful show and if you get the opportunity to check out one of the dates, treat yourself to an evening of a wonderful audio and visual experience. It might be the best concert I've attended.
Having free reign has been something that's slowly being taken from artists in this poster world for some reason. Naturally, I had to get a final sign-off as it's merchandise for the tour, but I didn't feel like I had anyone lording over my shoulders.
The only direction I was given was to keep with the tour through line of referencing the 'Animals' cover.

So, I started with Battersea Power Station and thought a giant snarling pig lording over the edge would be a fun dynamic take. After that, I started peppering in some references to other albums that would have selections played from throughout the show.
My artist proofs will be available: Friday (12pm est) 6.23.17
The original ink drawing is available for purchase. The pencils have sold. Email me if interested.